Joining Forces with Industry Leaders, Driving Innovation and Opportunities for You

The National Association of Minority Automobile Dealers
The National Association of Minority Automobile Dealers' (NAMAD) objective is to pursue the meaningful presence and participation of minority businesses and diverse employees across all aspects of the automotive economic sector. We are committed to developing strategic relationships and advocating for the advancement of business policies and practices that ensure diversity and economic parity remain a priority in all aspects of the American automotive industry.
---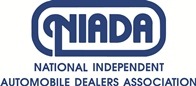 The National Independent Automobile Dealers Association
(NIADA), is among the nation's largest trade associations representing the used motor vehicle industry comprised of more than 38,000 licensed used car dealers. Since 1946, NIADA has represented the voice and interests of used car dealers at the federal level in Washington, D.C.. Coupled with the state association network across the country, our grass-roots framework provides a dual layer of advocacy unmatched in the used motor vehicle industry. For 68 years, NIADA has engineered programs and leveraged technology to fulfill its mission to advance, educate and promote the independent, used car dealer. NIADA stands tall for its members who subscribe to a strict Code of Ethics of duty, honor and integrity and who believe in the advancement of small business in support of the free-market system. More information about NIADA programs and educational opportunities is available at www.niada.com, www.niada.tv and www.autoconsumer.tv
Read NIADA's Endorsement of EFG Companies as their exclusive partner for all F&I products, services and claims administration.
---
Northwood University
Northwood University is committed to the most personal attention to prepare students for success in their careers and in their communities; it promotes critical thinking skills, personal effectiveness, and the importance of ethics, individual freedom and responsibility. Northwood University has the only accredited Automotive Marketing and Management program in the nation.
---
Pushing the Industry to New Levels of Innovation.
EFG Companies and Northwood University designed this exciting program to jolt the industry into a higher standard of innovation.
The F&I Innovator of the Year award, to be held annually, will pit 6 teams of Northwood's junior and senior automotive students against one another to conceptualize and build a new F&I product while earning course credit. A panel of leading dealer principals, EFG executives and Northwood's automotive program leaders will judge the business case competition in November. EFG Companies will award the winning team $25,000, and more importantly, develop the winning F&I product for the retail automotive marketplace.
Visit the F&I Innovator Award page for more information.
---
EFG is Proud to Sponsor the NAMAD Scholarship to Northwood University
Students who have been accepted by Northwood University can apply for a $25,000 per year National Association of Minority Automobile Dealers (NAMAD) scholarship, sponsored by EFG Companies. To apply, submit the scholarship application and essay by April 1, 2017 to http://www.northwood.edu/forms/namad/. A reference letter is required from a NAMAD Member Dealer (excluding relatives) and can be emailed to mifinaid@northwood.edu or mailed to:
Northwood University
Attn: Brenda Fitak-NAMAD
4000 Whiting Drive
Midland, MI 48640
989-837-4429